Forex trading is increasingly popular in India. But what is the best forex trading time in India? Let's look at the different forex trading times in India.
Did the crypto forex market attract you because it's open 24 hours a day? Well, the Forex market has been one of the active marketplaces for a long time.
But what's the forex trading time in India as per the Indian Foreign Exchange market, and what time does the market operates in India?
Let's uncover everything through this blog. 
As of a significant brief on the Indian Foreign Exchange Reserves, the third quarter of the financial year 2022 had a Forex reserve of $634 billion. 
Well, at the end of the 2021 financial year, the value of the market was $577 billion. That makes a significant push in the numbers evident since last year. Is the timing of the Indian Forex market a factor in it?
Read along to know more!
Why is the Forex Market Considered 24 Hours?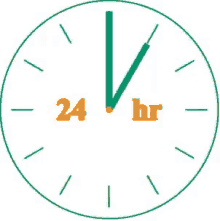 The uniqueness of the Forex market lies in the fact that it is open at any given time across the globe. For instance, a US Forex trader ends the day at 02:30 PM IST, while a Forex trader in New Zealand would start their day at 03:30 AM IST.
If you can predict, the Indian Forex trading market is open six days a week. If you couldn't predict, it is because the trading market of North America opens only after midnight as per Indian Standard Time (IST).
But note that not all currency pairings are liquid all around the clock. 
The logic behind this is that all countries have their native currencies, say INR, for India, but others depend on a common currency, like EUR.
And very likely to happen, traders from those countries would use their domestic currency during the market's trading hours.
It is believed that overlap in trading sessions between countries and regions is the most probable reason for the higher volatility in the global Forex market.
Latest Forex Market Hours for Trading in India
The diversity of the Forex market is huge. The participants include hedge funds, central banks, and even tourists. The currency trading market is an excerpt of the Forex market wholly. 
In the Indian currency trading market, traders can buy and sell in the derivatives of exchanged-traded currencies. It comprises brokers, exchanges, and participants like banks, retail traders, and corporations. 
In exchange pairs, it will either have an INR quotation or don't. The reason for its importance is that both currency pairings' timings vary.
Let's compare INR pairs and cross-currency pairs in detail!
#1. INR Currency Trading Timing in India
Currency trading timings in India promote futures buying and selling of four currency pairs, namely: EUR-INR, USD-INR, GBP-INR, and JPY-INR.
The common abbreviation for these currencies is FCY-INR, where FCY stands for Foreign Currency.
| | | |
| --- | --- | --- |
| Timing | Pointer 1 | Pointer 2 |
| The opening Time for INR Forex Market is 9:00 AM | The market's opening time is three and a half hours away from Japan's, and two and a half hours from Hong Kong, Singapore and Australia's Forex market. | Overlapping market impacts the volatility and liquidity factors majorly for wide trading quotations such as JPY. |
| The Closing Time for INR Closing market is 05:00 PM | INR's closing time has a relatively higher overlapping chance with European Markets such as the UK and Germany. | Altogether, it has a bearing on EUR-INR pairs and GBP-INR pairs. |
#2. Cross-Currency Trading Timing in India
The three cross-currency pairs that allow trading futures include GBP-USD, EUR-USD, and USD-JPY. All of the above forex given pairs have two countries' currency base and quote.
A similarity in all three of them is the presence of USD in all of them. 
This is the reason for the forex market for INR pairs being different from that of the given cross-currency pairings. 
Note:
They have a time difference of two hours and an overlapping market with Germany, the UK, and the USA.
| | | |
| --- | --- | --- |
| Timing | Pointer 1 | Pointer 2 |
| Opening time for the cross-currency market is 9:00 AM | The cross-currency timing for pairs is longer | They might lack optimal liquidity |
| Closing Time for the cross-currency market is 07:30 PM | Trading of INR currency pairs can happen till 05:00 PM | Cross currency trading happens till 07:30 PM |
Tip
All the details mentioned about Indian currency trading timing will help you benefit in finding trading offs for exchanges like NSE, BSE, and MSE.
>> How To Invest 1 Lakh In Stock Market – Beginners Guide
Forex Market Holiday in India 
No, the Forex market does not work 365 days a year. The market is shut on various public holidays and occasions. In 2022, the total offs were 16.
The events on which the market remains off will likely be the same every year. However, the dates might vary as per the calendar changes.
One thing to take note of is that in case the public holidays fall on a weekend, the offs get mixed with weekends off. For example, 8 public holidays fell on a weekend in 2022, thus an off otherwise wasn't included.
Here's a list of Forex market holidays in 2022
| | |
| --- | --- |
| Event | Date |
| Republic Day | Jan 26 |
| Mahashivratri | Mar 1 |
| Holi | Mar 18 |
| Annual Bank Closing | Apr 1 |
| Dr. Baba Saheb Ambedkar Jayanti & Mahavir Jayanti | Apr 14 |
| Good Friday | Apr 15 |
| Eid-Ul-Fitr | May 3 |
| Buddha Purnima | May 5 |
| Muharram | Aug 9 |
| Independence Day | Aug 15 |
| Parsi New Year | Aug 16 |
| Ganesh Chaturthi | Aug 31 |
| Dussehra | Oct 5 |
| Laxmi Pujan | Oct 24 |
| Balipratipada | Oct 26 |
| Gurunanak Jayanti | Nov 11 |
>> A Fool-Proof Guide On Types Of Investment Avenues
Best Time for Forex Trading in India
The regular currency market timing is 09:00 Pm to 05:00 PM in India; however, trading goes up to 07:00 PM. That is why the volatility and liquidity are variable throughout the market hours.
The variation is primarily because the world's trading sessions overlap and that's why you must know the best time to trade in the forex market in India.
Two factors drive the more or less trading activity of currency pairs and explain the best time to trade in Forex markets in India:
#1. Domestic Factor
It is based on timing for forex trading in India. For example, a country trading pair with USD as the base has a high trading activity correlation to the USA's trading timeframe.
#2. As per the expert's suggestion
The best Forex trading time in India is when multiple trading sessions are ongoing worldwide. It also depends on the overlapping factor creating a spike in the activity.
>> Best investment apps in India for 6 investment types
Conclusion
I hope you got a good insight into forex trading time in India and how you can make the most of the opportunity.
One thing to note is that the currency market's wealth creation avenue is risky, especially for retail traders.
The reason for it is the market's nature and several big players who might price out smaller ones.
Frequently Asked Questions
At What time does the forex market Open in India?
The Forex market opens at 5:00 in the morning as per Indian Time Standards. That is when currency trading starts.
At what time does the forex market close in India?
The closing time for forex trading in India is 05:00 PM. However, the closing time for specific currency pairs is 07:30 PM.
Disclosure: Please note that some links on relearnfinance.com are affiliate links. We may receive a commission at no extra cost to you if you click through our links and make a purchase from our partners.